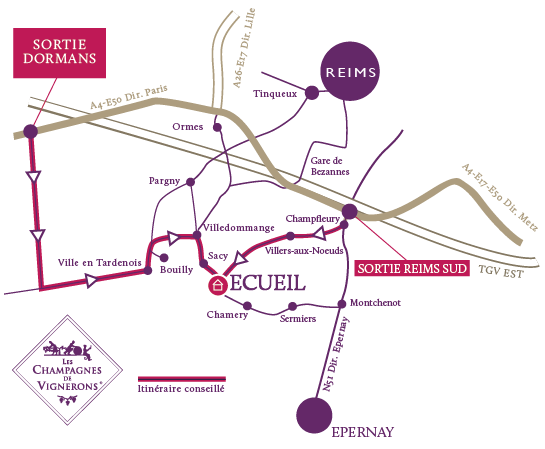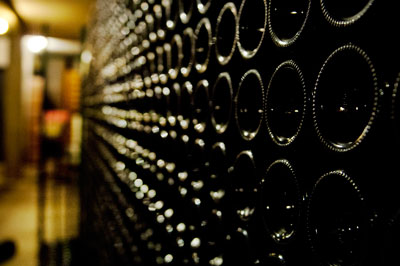 Itinerary
The easiest way to find us:
No matter where you're coming from, when you arrive in the proximity of Reims by the highways A4, A26, or A34, Take the exit A4 "South Reims / Epernay". After the tollbooth in Champfleury, at the first roundabout take the first right towards villers-aux-noeuds. Upon entry in this village, just after the church, turn right towards Ecueil. Our cellars are located at 14 rue de Villers (Careful some GPS say Villiers Street).

Have a good trip and see you soon !

Customer Reception hours: Monday, Tuesday, Wednesday, Friday from 8:00 to 12:00 a.m. and from 2:00 to 7:00 p.m. and Saturday from 8:00 to 12:00 am.
Please contact us before your visit.
Welcome to our cellars!